Successful Intervention in Las Vegas
A Father's Gratefulness for a Successful Substance Abuse Intervention in Las Vegas on his Son
I just spent three days in Las Vegas with Mr. Robert ("Bobby") Newman trying to save my son's life. My son, Scott, has suffered major addiction problems since attending college 12 years ago. Scott was in Vegas all summer where he took his addiction up to a whole new level—he was hallucinating, wildly paranoid, and at times associating with armed criminals. My family and Scott's girlfriend tried for months to persuade him to leave Vegas and check into a detox/rehab center, but we made no progress on our own.
I learned about "Newman Interventions" from an addiction podcast on YouTube. While I had never considered an intervention, for my own sake I decided to try it in a last-ditch effort to save my son. Rather than giving up or waiting for Scott to hit the inevitable "rock bottom", I decided that even if the intervention ultimately proved unsuccessful, at least I could go to my grave knowing I had done everything I could for my son. Bobby and I flew to Las Vegas the day after Christmas for the intervention. After three intense and emotionally-draining days, Bobby was successful in convincing Scott to accept the help being offered.
I still don't completely understand how Bobby was able to pull it off, as my son has never sought treatment voluntarily (only court-ordered rehab). We only saw Scott in person for a total of two hours on the first day and during the 20-minute trip to the airport on the third day. In between were a set of carefully crafted text messages and phone calls. At each step, Bobby told us what to say and what to avoid saying based on his unprecedented experience and intuition. Bobby's attention to detail was beyond impressive. His passion for what he does was obvious—you would have thought it was his own child he was attempting to save.
The moment the plane took off with Scott and Bobby onboard bound for the treatment center reminded me of the joy I felt on the day Scott was born three decades ago. I will be forever grateful to Mr. Newman and his staff for the guidance and expert help they gave both me and my son. If you are reading this review, I encourage you to reach out to Newman Interventions for consultation…I really wish I had done so many years ago. Godspeed.
R.G – Father in Michigan
Bobby's notes: When families understand there is a process to a successful drug abuse intervention, it increases the likelihood of a favorable outcome. Drug abuse is no joke. It takes the will and the hope away. It makes it awfully hard to say yes to rehab. And yet, hope is never fully lost until our very last breath.
Drug Abuse Case Ends in Oklahoma
Bobby came and helped us with our son. It was not an easy intervention, because of our son having gone to previous AA treatment centers and always relapsing. When our son had wanted to find help, I began searching online. Bobby and his team responded and suggested a place. But with no job, no money and no insurance there was not much chance of finding a place.
After a few weeks, we were contacted again and asked if my son had gotten help. By then he had given up and was suicidal. I felt that being contacted out of blue like that had to be divine appointment. Desperate, we let them know how much we needed them and talked via the phone coordinating everything.
Our son is now in a facility and doing really great. Health comes first. So getting healthy is the key. We are so grateful for Newman Interventions following up to see if we had found a place to get help. Thank you to the Newman Interventions team and the hard work that you do. You'll never know how much you helped.
L.B – Mom in Oklahoma
Bobby's notes: Every person addicted to drug or alcohol has a family who suffers from witnessing their destruction. When Divine Providence helps our efforts to save a life, the sufferings of many souls are relieved. Is there a greater reward on Earth?
Beloved Son Said YES to Substance Abuse Rehab
A Beloved Son Said YES to Substance Abuse Rehab
My 25-year old son had been on drugs since 14 years old. By the age of 21, he was hooked on meth and in a downward spiral. His dad & I felt helpless. We had been turned down by everyone we called stating that if he was not willing to go to rehab, they could not help him.
I finally spoke to the Fresh Start Program help line. They, in turn, gave me Bobby Newman's phone number and stated that he was an interventionist that has helped parents like us get their child to be willing to go to rehab.
Bobby was amazing, to say the least! He took control of our situation and understood our desperation and gave us direction and hope. For the first time in years, I felt we were finally taking a step toward helping our son. Bobby was informative and walked us through the steps to get our son to say 'yes' to going to rehab.
Bobby traveled with him through his flight and up until the Fresh Start coordinator drove away with our son to the rehab center. It's been an up and down recovery but today, my son is drug free and learning to live a full and happy sober life. Bobby and his team still check in with me and as a mom, that means more to me than they will ever know! Thank you is not nearly enough for what Bobby has done for our family.
K Smith in Arizona
Bobby's note: Helping to save a life is the greatest joy we can have. The intervention that results in an agreement to undergo substance abuse rehab must follow a process calling for specific steps and persistence. We are so  glad to see this beloved son now in caring, skilled hands.
Read the letter written by the hopeful father whose daughter is leaving meth addiction behind
Mom in Minnesota
The only thing as painful as watching a child sink into addiction is facing the challenge of connecting that child to treatment. For this we offer our heartfelt gratitude to Bobby. His intelligent, kind, and creative approach to gaining my sons trust was simply remarkable.
As a parent who has seen this process fail more than once, I have now seen it succeed at the hands of a truly skilled professional. Thank you, Bobby.
Mom in Minnesota
JS- Sister, Ohio
I am back home in Charleston, SC and getting caught up on my life here. I wanted to say thank you for your quick, professional and compassionate action on Saturday. You made a horrific event go smoothly and helped alleviate extra pain and stress. I cannot be more grateful.
JS- Sister, Ohio
Tammy J – Schenectady, NY
I want you to know I am forever indebted to you for saving my daughter. If it were not for you, I don't know if I could have convinced her to go get help. I really appreciate you and the things you do for family's out there. Yes I know it's your job but you take it to a whole new level. I really thought we were going to have to wait it out but with your quick action you gave us just enough time to get her out of there. I really appreciate you.
Tammy J – Schenectady, NY
Ilene M – PA
You were always professional and helped us through one of the most difficult situations we had ever faced in our lives. You were very patient and knew the right words to say when John was making excuses to not go. You gained John's trust to help him get to the place that would make his life better. We trusted you with his life! Thank you so much!!!!!
Ilene M - PA
John Sr
John said you were at the facility a few months back and he spoke very highly of you from when you helped him get to treatment. He trusted and respected you, and that helped him make the decision to go.
John Sr
Ed K
I was very pleased with the intervention that was organized and followed up by Bobby Newman and his associate Gerry Baldwin . It was handled very professionally, quickly and satisfactorily in getting a family member that needed help. Newman Interventions did a very smooth job in accomplishing its goals and they were very attentive to follow up after the intervention was completed. They had formulated a plan with us ahead of time which we followed carefully and it worked very successfully.
Ed K
Ilene, Bensalem PA
Desperate, hopeless, confused, scared, angry. These are some of the emotions I felt as the parent of a drug addict. My daughter was a heroin addict. Many years ago I suspected my daughter was becoming a drug addict and I confronted her and received the "no mom you are crazy" answer. I keep looking and found the evidence I needed to confirm my suspicions. Empty tiny zip lock bags with white reside, cut up straws, money and jewelry missing from my house, and the like.
I gave her an ultimatum and she went to Rehab. This lasted one week and she managed to get herself thrown out by not following the rules. Here we go again. The mood swings, rage, anger, and the like were more frequent. And so were the car accidents. Again, I gave the ultimatum and off to Rehab #2 she goes. This lasted 4 days and she called me to pick her up. My response – "sorry wrong number" and I hung up. I cried for days and refused to answer any phone call from a number I did not know (she did not have her cell phone). She left message after message and I did not call back. She was on the streets in the "badlands" where drugs, prostitution, robbery, and overdoses were rampant. About 2 weeks later, I received a phone call from Caller ID stating "Pay Phone." I answered and she was crying, stating she needed help and to come pick her up. I said only if she gets help. She agreed. Of course she agreed, she was out of options. Once again I was sucked into the enabling role of trying to get my daughter help. I picked her up and took her to her house (a house I owned and paid all her bills for).
She wanted to detox herself by taking prescribed sleeping pills so she could sleep through the withdrawal. In theory this sounded like a great idea. The reality – it was a terrible idea. I actually sat in the corner of my daughter's bedroom while she slept and counted her breaths. I watched her wake up every hour or two and take more prescription meds. I actually allowed my daughter to overdose on sleeping pills in front of me. Then I called 911. I begged the Police and the ER doctors and nurses to 302 her. This is putting her on a Psych Hold for 72 hours mandatory with no chance of leaving. I kept saying she needed help and if no one will help me to make this happen then she will die! It took 2 days of me screaming like an idiot in the hospital before someone actually listened to me and put her on a 302 hold. Off to the Psych Hospital she goes.
So far this sounds like the answer to my prayers. My daughter will be off drugs, locked in a hospital with no chance of escape and on her way to recovery. Boy was I wrong!!! After 5 days she was discharged from the Psych hospital and told to follow up at a Methadone Clinic the following morning. I had limited knowledge of Methadone at the time, and again thought this was a miracle drug that would prevent her from using Heroin. Again, I was wrong! All Methadone did was make her sleep all the time. Car accidents became a weekly occurrence since she would fall asleep at the wheel, and then the DUI. I did not know you were not allowed to drive while on Methadone. This lesson cost me $25,000 in legal fees.
The commitment of going to a Methadone clinic is a 7 day a week commitment to get dosed. Then there are weekly group meetings, and a weekly 1-1 meeting with a counselor. Truthfully, the only one inconvenienced was me since I had to drive her on a daily basis since I took the car away from her. My daughter was just going through the motions of being on Methadone. Truth be told, I helped my daughter switch her addiction from Heroin to Methadone.
I started doing research and found Methadone is far worse then Heroin and much more difficult to get off of. This was also a cash clinic, no insurance accepted, so they wanted her to stay on the drug forever to keep money flowing into their pockets. I finally had enough! Time to get off this Methadone. My daughter's dose seemed to continually increase, she was sleeping all time time, even while standing up, and could no longer function in this world. I begged her to go to Rehab and she refused. She said she would start decreasing her dose on a weekly basis and get off this. Nope – I'm not falling for this again. I had enough! Now I had suspicions she was drinking alcohol while on high doses of Methadone which is a lethal combination.
I was so desperate and could not seem to get any help or answers as to how I could get my daughter off Methadone and start living her life. I was researching yet again information on the computer when a pop up window appeared. This person started typing and I was so desperate that I typed back. After about 1 hour of typing, this lady named Joan called me. We spoke for about 2 hours and she said she could help. Joan had the answers I desperately needed. Joan was going to fix all that was wrong with my daughter. Could I yet again get sucked into some false reality thinking a woman on the other end of the phone would be able to help my daughter? Was I losing my mind? Was I so desperate that I will talk to some stranger and tell her my personal problems and believe she could help? The answer is yes, I was that desperate!
Then Joan said to hold on and she will get Bobby on the phone. Bobby Newman an Interventionist was now on a 3 way call with Joan and myself. This was approximately 7:00 on Saturday night. I told Bobby what was going on, what I did to try and help my daughter, and everything that failed. Bobby said he would get on a plane the next afternoon and be at my house Sunday night. What just happened? Is Bobby my guardian angel who will fix this? Can he really help my daughter who has been lost to drugs for 12 years? Can I survive another disappointment not being able to help my daughter? Will Bobby get her into rehab? Will she stay in Rehab? I had so many questions and fears, and Bobby reassured me when we met on Sunday night I would get all the answers I needed, even if we had to stay up all night discussing my fears and concerns.
Sunday night arrived and Bobby is sitting at the kitchen table with myself and my husband explaining the process, who will sit where, who will say what, and exactly how this would happen. It was exactly like the TV Show "Intervention". I could not believe how well planned everything was down to the letters my husband and I had to write to our drug addict daughter. There was 3 pages of instructions on how to write the perfect letter.
Now its Monday morning and the Intervention is going to take place. I manged to make up some crazy excuse to pick my daughter up and bring her to my house. As soon as she saw Bobby she said "this is an intervention." Yes it was. She only said "No No No" to rehab for about 5 minutes and then agreed to go with Bobby to rehab. Bobby knew how to talk to her, how to diffuse the situation, how to give my daughter hope. Bobby was able to accomplish this in 5 minutes where I tried for years with no success.
Due to the extremely high dose of Methadone she was on, her first stop was a Detox Center equipped to handle her high doses and get her off this poison. Bobby was my guardian angel. He was able to accomplish what I could not. He reassured my daughter. He reassured me. He kept in touch after the Intervention to make sure all of us were okay.
My daughter has been gone for 1 month. 12 days in a Detox Center and 2-1/2 weeks at Rehab. We are in the early stages of her sobriety. But the best part is – we are in sobriety! My daughter has not had any Methadone in 1 month, no medication at all since she went to Rehab. The Detox Center did give her some pain meds and anti-anxiety meds to get her through withdrawal. There have been 3 rounds of withdrawal, 2 from Methadone, and 1 from Benzos from the Detox Center pain meds. I have spoken to my daughter a few times on the phone and she sounds amazing, full of hope, full of plans for the future, and excited to live her life of sobriety. I am not saying this will be easy, but we all finally have some hope for the future all because of Bobby.
If you have a loved one who is suffering from addiction, please call Bobby Newman. He can truly help. He is my guardian angel and I will forever be thankful for all he did for us! When you feel you are out of options and have no where to turn, pick up the phone and reach out to Bobby. I guarantee you will be glad you did. If you are the parent of an addict, then you too suffer from a different addiction, the addiction to help your child. Bobby is the antidote to all of this. Start the healing process for yourself and your addicted loved one, call Bobby!
Ilene, Bensalem PA
V Burch
Bobby was awesome!  We contacted him on Thursday and he flew right to us on Friday.  We could not have done this without him.  Our son was tough because naturally he didn't think he had a problem.  Bobby stood by us for seven days.  He did not give up.   He is so knowledgeable in the addiction field.   I feel like our family gained a friend.   Bobby is a great guy!
V. Burch
S Tillman
Without Bobby I don't think we would have had the strength to get our eighteen year old daughter the help she needs. The whole process happened so fast that our heads were spinning and without Bobby's guidance and resolve things would have had a much different outcome. We contacted Bobby on a Wednesday night and he was at our house the next day guiding us on what to expect and what was needed for the intervention with our daughter. The intervention took place on Friday morning and by Saturday midday she was on a plane with Bobby heading  for treatment. His steadfast determination to get our daughter to agree to treatment never wavered and was a beacon of strength when we needed it most. Bobby is able to relate and explain to all parties involved his experiences in dealing with individuals who have had similar situations or one's that seem far worse and the success that has been achieved through treatment.  I can't thank Bobby enough for helping our family, It takes a hero to do what you do!!!
S. Tillman
Rashin
Bobby was amazing every step of the way. Not only did he skillfully convince my daughter to go to rehab, but he was there for me throughout the process. As a professional in the field of mental health and addictions, I can honestly say that Bobby's knowledge and expertise coupled with his personal experience helps him stand out from other interventionists. As a mother, his genuine attitude and commitment to helping others supported me in setting appropriate boundaries with my loved one during a very dark and challenging time. I felt safe, supported and knew that I could trust him. If you're looking for support in helping someone you love find recovery, Bobby is the guy! I am forever grateful!
Best,
Rashin
M Parker
Bobby, Thank you so much for coming to Steve's aid in his darkest hour. My family will forever be grateful for you. I hope Steve will be lifted out of the shadows and see the light very soon. I can not Express enough respect and gratitude I have that there are people out there that do what you do every day for the lives of strangers.
Simply amazing,
M Parker
W. Ash
Mr. Newman (Bobby) provides a focused, professional and heartfelt service for those in need at the worst time. This is important to understand the phrase "being focused", because it's difficult to comprehend what to do when you are dealing with an addict that is in full swing. Nobody in our family has ever went through this so when our daughter finally reached out to us for help, we had no clue what to do.
Our daughter was living with a dealer and battling a terrible heroin/meth addiction. She is 27 years old. My wife and I convinced her to ride home with us after showing up unannounced at the residence. She was coming off a 5 day high and was extremely paranoid, delusional, and still under the influence. We were able to drive her home and put her in a spare bed, she crashed hard.
Once Bobby received word that his service was requested, he immediately contacted us. He was working in Los Angeles at the time, but assured me he would be at my doorstep when our daughter woke up (1300 miles away). Bobby stayed in a hotel close to our home later that evening, awaiting our call when our daughter woke up.
Once he received the call, he was at the door. He walked the family through expectations of our daughter's reactions and assisted each of us in drafting an intervention letter. The process worked. She agreed and Bobby delivered her to the rehabilitation center without incident. Bobby has been there, in the gutter, and understand how an addicts mind works. The lies, the coercion, and the sheer will an addict has just to make everyone happy so they will be left alone to get the fix. It's remarkable.
Bobby has my endorsement, I will tell you that I am convinced my daughter would not have agreed to treatment with just the family on hand. This type of situation needs a facilitator, an intervention specialist.
W. Ash
Terri H.
I have no experience with interventionists, but I do have experience with people. I can tell you that Bobby Newman is a hardworking, caring person who is dedicated to helping save the lives of addicts. Bobby worked tirelessly over a holiday weekend to provide the help and support needed to get my adult daughter to agree to go to rehab.
My daughter had a serious prescription drug problem that altered her personality. She insisted that she was not taking drugs but in reality she had been self-medicating herself for almost 10 years. She would not sleep for days then crash for days along with lying and stealing cash and credit cards. I assumed if she was not doing drugs she had a serious mental health problem but she refused to get help. The situation finally exploded when I found a stash of her drugs and took them away. When she discovered they were gone she attacked me and starting breaking things in the house. This is when I knew I needed help beyond what I was capable of handling.
None of this would have been possible without Bobby's help.
I was referred to Bobby through a series of phone calls I made to drug counseling centers. He traveled all night so he could provide help as quickly as possible. Bobby met with my family and helped us put a plan together to confront my daughter. He also provided support and guidance to put a plan together in case the intervention did not go well. The initial intervention did not go well. With Bobby's support I was able to take the action to throw my daughter out of the house. I would not have been able to do this without him. He reassured me that it sometimes took a few days for the person to face the reality of their situation and then finally agree to get help. It took my daughter about 30 hours before she agreed to go to rehab. The next day I checked her into a facility. She has since graduated from the drug program she attended. She's sober for the first time in ten years. None of this would have been possible without Bobby's help.
Terri H.
Diane K.
We had been concerned about my grandson's escalating use of marijuana for some time. But when he came back from a music festival in an angry and frightening state after also ingesting mushrooms, our anxiety required action. My grandson is very able and very loved. We were watching him truly endanger his life and we were terrified.
I believe that Bobby helped us save his life and I am eternally grateful.
We contacted Bobby Newman based on a strong recommendation about his experience, caring and success. Bobby patiently answered all of our many questions and we set up an intervention based on his step-by- step instructions. Bobby arrived at my home. We introduced him to my grandson. We followed Bobby's pattern and my grandson agreed to leave for a rehab program. That night he was packed and on a plane. I believe that Bobby has helped us give my grandson a chance to straighten out his life. In fact, I believe that Bobby helped us save his life and I am eternally grateful. The future will be in my grandson's hands, but we have given him a chance for true survival, true success.
My heartfelt thanks to Bobby; there are no words to convey what is in my heart but I think he will understand.
Diane K.
Deanne
Thank you Robert for all your help with an intervention with my son. I had tried many times to get into a program to help with his addiction but was unsuccessful every time. I appreciate your time and willingness to help us. Your ideas on the intervention letter writing guide were great. You made a very tense and emotional situation stay calm.
You made a very tense and emotional situation stay calm.
You were also a big help in telling us about your own experiences with how you went to treatment and your success after being in the program. It was great to have you there and to take him directly to the program. I would recommend you highly to any family that finds themselves in the same situation. I wish you lots of success in the future.
Deanne
JH
My son had been abusing drugs for several years. His drug use brought on a lot of anxiety, fears and heart ache to our family and friends. We tried kicking him out, took away the phone and car but all that didn't stop him from destroying his life. He had tried to quit a couple of time but it was unsuccessful because his "drug" friends were still in his life.
I knew in my heart that my son needed to go away to get clean.
By chance, another mom I had been praying with suggested we contact this drug abuse hotline. She found the people on the phone to be helpful and sympathetic. She gave the staff my number and within a day, Bobby Newman flew in, sat me and my husband down, laid out his plan and went over how he was going to get my son to leave with him to Oklahoma. He was confident he could help us. I knew in my heart that my son needed to go away to get clean. I didn't know anything about Bobby or what this whole intervention thing was about. But Bobby spent a couple of hours coaching us and answering our questions. He knew what he was doing. And sure enough, my son left with him that evening.
My son is now home and doing well. It is a day to day journey for our family but we are thankful for Bobby for coming out to Hawaii.
JH, Hawaii Mom
Saving a Life Starts Here
Learn more about our method for successful intervention. Contact us today for a free, confidential consultation with an Intervention Counselor.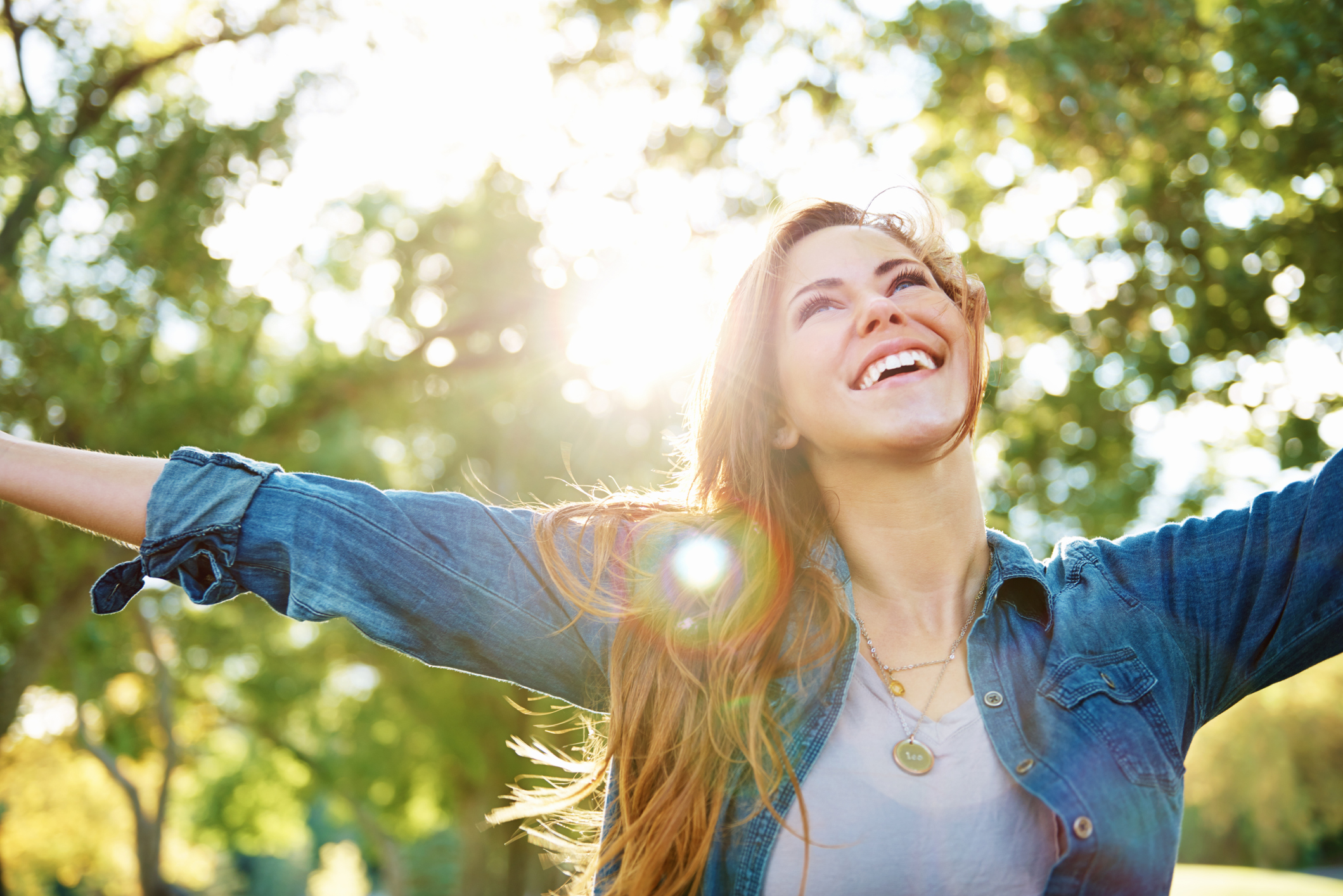 Please fill out the form and download your copy of the 25 tips for Successful Intervention