6:4 – Compassionate Intervention with Robert Newman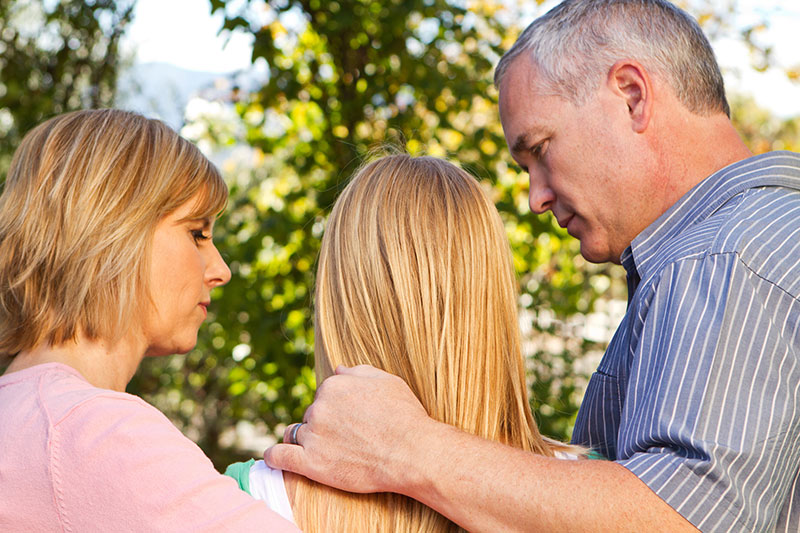 In this episode of The Family Culture Movement with Jodi Chaffi, Bobby Newman discusses Compassionate Intervention, how to break the cycle of addiction, supporting family members in intervention and recovery, and how to foster a culture of preventing drug addiction.
Bobby Newman is a Certified Substance Abuse Counselor, Prevention Specialist and Intervention Professional with a 90% success rate of getting people into treatment. He is a former addict, so knows all the whys and hows that prevent the addict from getting clean and sober.
Bobby has developed a "25 Tips for a Successful Intervention" guide and an online course consisting of a series of videos to help YOU to do your own intervention and get your loved one into treatment NOW.
Transcript
Jodi Chaffi:
What is up Family Culture Hackers, welcome to the Movement to Revolutionize Your Family Culture, a movement to shift away from the norms and values established in the society, saddled in all the negative, destructive patterns that we seem to perpetuate, for some reason. These prevailing and pervasive beliefs are everywhere, and most of us know about it, but we don't really know what to do about it. If you are dying to make a change in your life somehow, but you are feeling stuck. It is not your fault. These dominant belief systems often live just beneath the surface of our consciousness, and you live out your day-to-day reacting to these beliefs. They have been passed on to you by society and our family.
Jodi Chaffi:
Family culture hacking is all about learning how to recognize these dysfunctional belief systems and stopping them in their tracks. You'll begin to see them lurking everywhere in your thoughts and language in media, music and marketing and education, in business in government and politics and in your daily habits. Every week, I will be interviewing authors and experts who have spotted dysfunctional patterns in the dominant culture. We'll unpack these beliefs and behaviors for you to analyze why we tend to repeat them, even though we know they are not okay. Then we'll discuss solutions and behaviors to replace the dysfunctional ones, so you can start practicing them. The goal of being a Family Culture Hacker is to learn how to envision something better for you and your family, your community, and the world, and start playing out a different role in writing a new script for yourself and your family. Welcome to the show.
Speaker 2:
Hello, Family Culture Hackers, and welcome to the Family Culture Movement. I'm really excited to share with you. My next guest is Robert Newman and Robert or Bobby Newman, and is welcoming to the show. After going from a strong moral upbringing in Southern Oklahoma to a drug-related downfall that had him facing federal prison, he understood that those who are addicted feel and think, and that's what enables him to cut through the resistance and manipulative tactics of an addicted person and help them choose life and recovery. Welcome to the show, Robert, I'm really excited to talk about your experiences and your story and how we can successfully intervene with our families who may be facing an addiction, so welcome. Welcome to the show.
Robert Newman:
Thank you for having me. I appreciate it. I'm glad to come on.
Speaker 2:
Yeah. I'm really excited to talk about this, but before we get into the conversation, I like to ask, what did you want to be when you were a kid? What did you think you would be when you grew up?
Robert Newman:
Well, I went through the normal things. I wanted to be a football player. That was my goal. I mean, it's like football. I was looking back at the time I was six years old and yeah, it was football.
Speaker 2:
Nice, so how do you think that dream shaped who you are or how did that play out in your life at all?
Robert Newman:
Well, I loved playing football, loved playing sports, but as I got older, I started to see that pro football was not necessarily going to be in the cards for me due to … I was pretty good at it. I did play college ball, but you're looking at a whole 'nother level of [inaudible 00:03:23].
Speaker 2:
You did though. That's great.
Robert Newman:
I didn't really refocus my goal. I should say.
Speaker 2:
Right. Okay. Okay.
Robert Newman:
Yeah.
Speaker 2:
That's interesting. You were able to play college football and that probably helped you to define some skills and some discipline as you grew with the sport and things like that, so that's interesting.
Robert Newman:
It did. Yeah, it did. Team play was always … I did play in a bigger school when I was younger. Then as I got older in high school, I played at a smaller school, and so that was team-oriented, so it was definitely a learning experience.
Speaker 2:
That's cool. That's interesting. I love learning what people were interested in when they were growing up and how it shaped them. That's really neat. I'm excited to talk about this topic of addiction, addictive behavior, what we can do to help our families if they are steering towards addictive behavior ourselves. What was your pivotal experience that you knew that you went through that has allowed you to become an expert on this and be able to talk about this subject?
Robert Newman:
Well, I went through my own challenges. In the bio, it said, I started drinking. I think the first time I drank was, to intoxication, which I was 11 years old. Kids at a rodeo, just sneaking beers out of an ice chest. I drank two beers. It wasn't like I was … I mean, it was an issue, but when I was 15, 16, then it started picking up and we started doing it more and more regularly. Then it became, by the time I was out of high school, I started smoking marijuana. Then I went to college, played football, got introduced to amphetamines, and it just kept going from there.
Robert Newman:
I just kept getting into trouble and substance abuse never seemed to be the issue to me. I mean, it seemed to be something else. Then later on, when I was 35 years old and I was in a lot more trouble and I couldn't stop using long enough to do what I needed to do to get out of trouble, that's when I realized I'm like, "Wait a minute, this has got me by the … It's got me and I can't get loose of it." I didn't really realize that there was any … I didn't have any faith in treatment. I didn't have faith in the rehabilitation process. I was not willing to go through that because I just thought I didn't have any hope that there was anything out there that could help me. That was my big objection to going to get help is like, what are they going to do for me?
Speaker 2:
Right. Interesting. You mentioned when you said after you finished college football, you said you didn't realign any goals for the future. Do you feel that your addiction played a role in that?
Robert Newman:
It's hard to say. I feel like that it did, but at the same time, my lack of setting a goal and defining for myself and deciding for myself what I wanted to do, right, and aligning myself with people. Now, I had gotten some advice when I was in college about you find the people that you most want to be around or be like, and you'd be around those people and you do what those people do and things like that. I couldn't seem to find that group. Of course, I should have expanded my circle of influence.
Speaker 2:
Hindsight is always 20/20, right?
Robert Newman:
Yeah. Yeah. I always look back and I think if I could have picked something that I could have set, but like the goals and the things that I want to do now later in life, if I'd have had that inspiration back then, I probably wouldn't have let anything stand in my way. I would've been focused and goal-oriented, but instead I didn't. Then the other temptations entered in,
Speaker 2:
Right.
Robert Newman:
I was playing a different game. I was playing a different game of not very smart things to be playing the game of.
Speaker 2:
Right, right.
Robert Newman:
If that makes sense.
Speaker 2:
Yeah. Well, it sounds like, so it's kind of like this chicken or egg thing. It's like, did you get drawn to drugs because you didn't have a goal or did you not have a goal because you had drugs in your life, right? It's like, which one was the real issue here, right?
Robert Newman:
I would think, I tend to believe that it's the lack of the goal that kept me from … It caused me to become heavier addicted to substances.
Speaker 2:
Interesting. Interesting. That's so fascinating, and it's really interesting that you say that you didn't feel like the intervention resources in place were useful. That sounds frustrating, but I think sometimes that's kind of a common belief that we hear about people who go to these rehab facilities and come out and they go right back to it with full force, even getting maybe worse. That's kind of a big issue. Do you find that's a common belief that people think that regular conventional intervention is it's superfluous, right?
Robert Newman:
Yeah, I do believe that because quite honestly, I mean, there's a lot of people out there and I'm going to give you my own biases or whatever about it. I mean, you've got people in this industry, in the treatment industry to be a counselor, they have to go through four years of school. A lot of times they have to get a Master's degree, so you're looking at a lot of money that's spent on education and they don't pay. It doesn't pay, that industry does not pay. It's almost like it's a cardinal sin to get compensated for your efforts in treatment. I mean, there are people out there that have done things that are not okay, as far as that goes, as far as money and things like that, but it's hard to get people in there that are going to be … You're going into a big debt a lot of times to get the college education.
Robert Newman:
It's like for me to be a substance abuse counselor, have to be a Master's, have to have a Bachelor's degree or a Master's degree, you got to be a licensed substance … I'm certified and I've passed the same tests that a lot of people have, but I don't have the degree. I've got some college, but I don't have the degree, so that's one thing, that's one barrier. Two is, a lot of times people like me, I've went through it. I know, and I've dealt, and so my … Not that you have to be an addict to have to be a good counselor. That's not true. I have the reality of like, when I was on the other side, I could look back and see through that lens and go, "Okay. I used to think that."
Speaker 2:
Yeah, well that holds a lot of weight I think for people that are experiencing it, if they know that you have got, you've overcome it, you've conquered it. That I'm sure is really encouraging for them. That's interesting though, you bring up this idea of that all the education and not getting compensated well. That's a huge frustration in a lot of degrees and career paths that, well, there's not a lot of money in that, so you're starting out your career in scarcity and in the lack, and I don't know that you can really come from a place of real passion if you're in a place of scarcity and lack, so that's interesting. Wow. That's so interesting.
Speaker 2:
Okay. All right, so now I like to talk about this idea of addiction being so common in our dominant culture or in this culture that is so widely accepted, right? I think that addiction is something that we all just kind of accept in a way. Tell us about this. What is this one belief in our dominant culture that you want to address, you want to see change that is just keeping us in dysfunction? What is going on there?
Robert Newman:
Well, there's a lot, particularly when it comes to intervention, and a person will only get help when they want help. Right? Well, of course, that's the truth. I mean, but an addict is driven by pain and hopelessness and people become addicts for some sort of mental or physical trauma that they've experienced or they're trying to solve some sort of mental or physical problem. It could be even as a kid, a kid that's bored. Somebody comes over with a joint. "Oh yeah, let's do that. I don't, I don't have anything to do," or it could be somebody had a surgery and they're in a lot of pain. They start taking the pain pills and they're not educated about the addictive qualities of the drug. There's a lot of things that … The tendency for people to say, "To turn towards chemicals, to solve their problem is, everything is solved by a drug," and the truth is that people should be more educated about what those chemicals can actually do.
Speaker 2:
Right, but that's the plague is like, "Well, you have a problem. There's a chemical for that," right? That's basically what you're saying is that's the plague our culture is that ingrained belief. Wow.
Robert Newman:
Yeah, and to be honest with you, I mean, there's marketing out there and people in your audience probably know about marketing and you're trying to get somebody to buy your product and pharmaceutical companies are, they're public companies, right? They're stock shareholders and things that are, they're profit-driven. They do things a lot of times, but so that's where it comes down to our own responsibility and knowing what … The same thing with the marijuana industry.
Speaker 2:
Yeah. Well, even that. Where I live right now, we'll drive down the highway and see a dozen CBD billboards [inaudible 00:13:33]-
Robert Newman:
Where are you at?
Speaker 2:
I'm in Michigan, so-
Robert Newman:
I'm from Oklahoma originally, and they just legalized it there, and it's the same, it's like the little town I grew up in, it's like a store on every corner.
Speaker 2:
Right. It's like, we need another cannabis store? What is going on? I think, how are you even surviving? It is a plague. It's something where people are feeling like they need that chemical to balance their lives. That's scary. That's scary, but what you're saying is that they're not becoming educated enough about this problem?
Robert Newman:
Well, it's just like … I mean, I would venture to say that some of the people in this audience are probably going, "Oh, well, marijuana could be useful and marijuana could … It helps with seizures and there's … there are …" The truth is there are medicinal benefits to the marijuana, right, but they want you to believe that all of the marijuana plant. There's different parts of the plant that are actually beneficial. There's different ways of ingesting it that would be beneficial where you get the medicinal benefits, but you're not getting high or the toxic effects of the THC. You have to take a look at it and go … Because I mean, you got somebody who … There's also different instances. Like you've got somebody who's a terminal cancer patient who's in constant pain.
Robert Newman:
I think the guy, and maybe making them as comfortable as possible, and if marijuana does, sure, but don't say that it's going to have the same effect on a 15-year old kid who sitting around smoking weed now that's like 35% pure THC. Back when I smoked it was about 3%. You'd also have the oil or the sap that you could give to a care, maybe something that would, to a child or somebody for seizures. There's different uses. You just have to be smarter about it.
Speaker 2:
Interesting. Interesting. Even like, if somebody who goes through a surgery. When I recently had a surgery, I guess it's been a year ago now, say it feels recent to me now, but they had offered me a pain killer and I had to sign something that acknowledged that it was an opioid. That it was that, right? Is that the word I'm looking for?
Robert Newman:
[inaudible 00:15:50], yeah.
Speaker 2:
That it was a strong pain killer, and I had to sign something that acknowledged that they had told me what it was and I didn't end up filling the prescription because I'm that afraid of addiction. Things like that. I just heard so many horror stories, but is that enough? Is that enough to be able to just sign something that says that you acknowledge that this is something that's going to be present in something you're taking?
Robert Newman:
I think that, I don't know. I'm actually glad to hear that they were having people do that, but I don't know. I mean, if I don't know that it's enough for me, I'm educated on the effects of drugs. I'm sure there's probably information. I'm always looking for more information, but they have to maybe understand the … Maybe there's always more education, but I can't say whether there was enough or not. I mean, I know that if you have a drug problem, you're going to sign a paper and roll on and not even pay attention to it.
Speaker 2:
Right. Right.
Robert Newman:
I'm glad to hear that they did that, but I don't know if they still have it. When I lived in Hawaii for a while and they had the hospitals out there would have you sign this comfort thing where it had to do with that pain was now a symptom, right, or pain … I forget how they say it, but in other words, you have to treat the pain. Now, obviously the pain is you want the person to be as comfortable, but they would ask you, "What's your pain level today?" [inaudible 00:17:30] an idea, it was basically a way that they could put more opiates, give you more opiates. The hospitals wanted to have good rating, so they would, if you were [inaudible 00:17:40] , if you said, "Oh, I'm at eight out of 10," then they're going to say, "Oh, well, we need you to-"
Speaker 2:
We don't want you to be in pain. We don't, yeah,
Robert Newman:
Yeah, so here we're going to give you all this stuff. Yeah. People just need to be, they just need to educate themselves.
Speaker 2:
Well, that's an interesting-
Robert Newman:
Have to take responsibility for themselves.
Speaker 2:
Okay. Yeah. Well, that's an interesting point that you bring up that it's the system, it's ingrained in the system even. You talked about big pharma. I don't know if that's what you would call it, pharmaceuticals where they're driven by profits and hospitals that are driven by ratings and probably, their donors or whatever, things like that, right? Wanting to appear successful, and that those chemicals are surface level of grading systems of how we look in terms of success, right? People need to wake up to that, right? Like, hey guys, there's a system, and that's big part of what this podcast is all about is educating people that look, there is a system and I'm not big on like conspiracy theories or anything like that, but there are systems in place that are keeping us oppressed, right? Like there are things that are in place that are keeping us blind and ignorant because it benefits those people who perpetuate those systems. Wouldn't you say that?
Robert Newman:
Yeah. Yes it does, and it's money-driven. I'm not saying, especially with the political climate and everything else going on the last year and a half or two years, three years, whatever, I don't really pay attention to a lot of the noise and stuff that's going on. I mean, I do pay attention enough. I kind of check, I'll check in, but I'm too focused on what I want to do. I would venture to say that a lot of your public listening to this podcast also have, they're focused on what they … It's like we were talking about before we came on, is the similarities between an entrepreneur, somebody who's working the extra hours and working the weekends, missing the ball games, or making the sacrifices to try to do what they're trying to do. A lot of that aligns with when it comes to handling an addict.
Robert Newman:
You have to have the same type of mentality and you have to expect that person to solve that problem. There's a problem and we're going to solve it, and we're going to learn about how to solve it the best way. If it doesn't work the first time, we're going to keep trying until it works.
Robert Newman:
A lot of times people, when it comes to addiction, they tend to, those things that are ingrained, that they know kind of go right out the window. It's really hard because I had my own, I have a 29-year old son who about 15 years ago, went through this and I do this for a living. This is what I do. I've helped thousands of families, but it came to my own son, everything that I knew went right out the window. It's not-
Speaker 2:
Right. We need to be able to educate ourselves and also surround ourselves with the kind of people that can encourage us to grow and to solve, find those solutions. Yeah, because like a lot of these things going on, we need to understand what they're going on, but how it impacts us individually, right, is really the biggest part of it. Like how is it affecting us individually and our families and what we can do about it? That's really powerful.
Robert Newman:
Well, that's right. Right.
Speaker 2:
Tell us a little bit more about your philosophies about intervention. What is the appropriate way to address somebody, a family member that has an addiction or a close friend, things like that? What is the process?
Robert Newman:
Well, you obviously want to try to find a solution for the person. If they come to you and somebody confides in you, number one, I would make it as safe as possible for that person to communicate with you. Like, in other words, if I come to you and I say, "I've got a problem and I really need help with it." You know what? Thanks for telling me. What would you like to do about it? Make them feel like they want to talk to you, especially if it's your daughter or some family member. Make them feel safe, but expect them at the same time to say, "Okay, well, let's figure out what we're going to do about that."
Speaker 2:
Good. Right. You want to find this solution, because as you're talking, what comes to my mind is that a lot of times, sometimes parents or a loved one could become an enabler to an addict. What happens in that situation? Like what can we do when we're either becoming an enabler or the addict is taking advantage of us if we don't recognize the behavior or things like that, you know what I mean? I feel like I hear stories about people that they can't trust the addict anymore, or the other extreme where the parents become an enabler.
Robert Newman:
Well, yeah, it's very common that you want … I'm going to help this person out. He said, "Well, I can't pay my bills, or I wrecked my car and I got put in jail and I need to be … Dad, can you come bail me out?" Things like that. I always got bailed out. My family would always come bail me out. I mean, I had something going on all the time and there's something I told my son. I said, "When you get older, I'll help you out, but I'm not paying for an attorney. I'm not paying for fines. I'm not paying a bail bondsman. Don't call me at two in the morning to come get you out of jail. If you wreck your car, too bad. If you get a ticket, you lose your license. Any of that stuff, you just have to figure it out. I'm not-"
Speaker 2:
Got to face the consequences.
Robert Newman:
"I'm not going to fix it for you." He got a new job, moving to Miami, doing really well, "Hey dad, I need a little money to get down there or I've got a job," he's got something going on to where he's trying. Yeah. Yeah. Okay, good. I'll help him out, because he's doing well. I'm putting money investing in him, but I'm not going to go in and clean up his mess. I told him, "Don't bother calling me," so that's where you don't pay their bills. You don't pay their phone bills. You don't pay … If you're, "Oh, I don't give him any money for drugs." Well, if you're giving him money for anything, he's using the money he's got to buy drugs with."
Robert Newman:
It's like you have to say, "You want to get some help, I'll help you, but you're not going to move in with me." I'll give you an example of a guy who … This kid was up in South Dakota and he had got arrested. His mother was trying to talk to him about drugs and he pulled a knife on her. Now, he didn't really, he was like several feet away and it wasn't like he could … He never wasn't any danger, but it was enough for her to like, "Okay, I can enforce this and I can get this kid off the street," so she did, and they actually, the law enforcement there at the time was very rehab-oriented.
Robert Newman:
Well, he got put in jail and had called his landlord, who he was buddies with to get him out of jail, $3,000. He had to put $3,000 up. Well, he had no idea why the kid was in jail. Then he comes to the mom who I was working with to get the kid in rehab. Hitting her up about his money, and she says, "What are you talking about?" "Well, I got him out of jail. I got your son out jail." She said, "Do you know why he was in jail?" "No." "He was in jail for pulling an knife on me, I wanted him to stay in jail."
Speaker 2:
I'm not going to pay you for that. Yeah. Oh my goodness.
Robert Newman:
You should find out what the problem is and what caused it before you start investing or flowing anything that way. Look and say, "Okay, where's my money going? Is it going to be the one towards the solution or is it trying to clean up the problem, or possibly continuing the problem?"
Speaker 2:
Right. Right. Okay, so we mentioned earlier that some of these conventional rehabilitation services aren't always very effective or there's a stigma around them not being effective. What is the answer, like how can we help rehabilitate?
Robert Newman:
The three major barriers to overcoming addiction are, and anybody will agree with this, this is surveyed for a gazillion years across all treatment modalities or methods. The three big barriers are cravings for drugs, it's drugs or alcohol, cravings for the substance, depression and guilt. If you don't handle those three things, the likelihood this person is going to stay sober is not very high. Just not, and a lot of people want to handle the cravings. It can take several weeks for that to subside also, depression in today's in culture, they want to medicate everything, right? Well, chemicals and toxins alter the neurochemistry of the brain. They inhibit the ability of the body to function normally, so you produce the chemicals in your brain, the dopamine, serotonin, things like that cause you to feel good.
Robert Newman:
People want to give you more antidepressants, which by the way, also have side effects and it's … Nutrition, get new sleep, getting regular sleep, eight hour sleep, good nutrition. An addict usually has a very poor diet. They usually take eat a lot of sugar, so you have to learn all the basic things to overcome the cravings and the depression. Then the other thing is with guilt, a lot of times, particularly with the 12-step program, you go out and you make amends, you take a moral inventory, you make amends. Those are great, but a lot of times people don't understand how to forgive themselves for some of the things they've done. That's another thing that it's really hard to where it doesn't mean that you don't take accountability and you're not accountable for those things because you are. You're taking responsibility, but at the same time, you've got to at some point move on and focus on, "Okay. That was yesterday. I'm thinking about tomorrow."
Robert Newman:
"I'm getting myself ready today for tomorrow." Those are the three things, and unfortunately, a person, they tend to think a 30-day program is going to actually, "I'll go in for 30 days or I'll go to counselor," and they always want to undercut what it takes to overcome those three barriers. Then they get the idea, "Well, treatment doesn't work." Well, the truth is even a 30-day program, unfortunately has about a 90% failure rate. Doesn't matter what you do, a 30-day program. People say, "Well, how long am I going to be in there?"
Robert Newman:
A lot of times with an intervention, I'll say, "Well, your kids just asked for their dad back. I would be in there and long enough it were me and they were my kids, I'd be in there long enough to where I could give my kids their dad back." I don't know if that's going to be three months, two months, three months, six months. I don't know. That's what I would be focused on. Not how long am I going to be in there because the likelihood you're going to go in there and waste even 30 days is about 90% of the time. You're wasting that 30 days. Had one guy once that called me and said, "Well, I want to get you into a 90-day program or a program that's 90 days or longer." "I don't have time to do that." I'm like, "What do you mean you don't have time to do that?" "I only have time for 30 days. I said, "You've done eight 30-day programs, so obviously, [inaudible 00:29:34] that again, I really don't … It's a disservice. I'm going to have to give you another number to call."
Speaker 2:
Wow. That's so interesting. Yeah, that's great to have the healing at the heart of what you want to accomplish. Not just the amount of time. That's fascinating. I love that. I love that. The craving and depression and guilt. Wow. That is really powerful. I think that those are, that totally rings true, like of every kind of addiction. If it's food, if it's intimacy, if it's drugs, chemicals, all those things come back to being chemicals in our brains, right? All of those stem from whether it's a craving or they stem from the depression where you just want to reach for something to make that feeling go away or the guilt that keeps it perpetuated that's … Wow. Thank you. Thank you, Robert. That is really powerful. I really appreciate those insights and being able to acknowledge those things, being able to, I think that being able to approach our loved ones with that perspective of love and support, being able to say, "Well, let's set up a system where we recognize when you have a craving, or let's set up a system where you recognize when you're feeling depressed or let's set up a system where you recognize when you're feeling guilty and then what to do about it, right?" Is that kind of the approach that you would take [inaudible 00:31:06] started?
Robert Newman:
[inaudible 00:31:07] Yeah, yeah, 100%, and it aligns with, for me in my mindset, like we talked about before we came on, is my son worked for a big time guy down in Miami that put on these entrepreneurial conferences every year and he got me to go to this conference and I was like, "Yeah, I'm going to go." I wanted to go hang out with my son. It was in Vegas, so I'm like, what the heck? That's really fun. I went and I listened to all the guys that were in the conference and they had some common traits. I mean, they had common things that they all did. I mean, they came from different backgrounds, did different things, but they worked hard. They talked about … One girl even got up there and talked about depression and anxiety.
Robert Newman:
She said, "If you're depressed, you're worried about something that happened yesterday. If you have anxiety …" And there could be physical reasons too why, I mean that, but, "If you're anxious about something, an anxiety is a fear of the unknown. I don't know what's over the next hill. Well, let's get over the next hill and figure it out. Let's go look," and me, I was an addict, and I was in a lot of trouble, but in my mindset now is that if … Even sitting around watching TV, now I might watch a movie with my family or something, or I might sit down at the end of the night, late at night, and I want to watch a show before I go to bed, but I usually don't make it. I have to watch the same episode like five times before I get all the way through it because I fall asleep, but I look, and I can't just sit down in the middle of the day and just sit down and just be idle because is this going to get me closer to my goal?
Robert Newman:
The things that I have to do today? No, it's not, so I don't how to do this. I've got every day, it's like the basic things that a person does every day, if you do those things, it builds towards that longer term goal. We talked about a lot of the people, if they would apply the same thing to addiction that they do in their daily lives, the are people that are successful in business and things that are really working their tails off, then they could … I always talk about, I'm going to outrun my depression.
Speaker 2:
Nice. Yeah.
Robert Newman:
I'm leaving it back there because I'm going here.
Speaker 2:
Yeah, I love that.
Robert Newman:
If I stop long enough, I'm going to, yeah, anything can come creeping in.
Speaker 2:
No, that's so true. Robert, that's one of the things I talk about with family culture is a lot of it stems from what are our coping mechanisms? What are the default coping strategies that we have in our lives that end up defining our character and our culture? If you get stuck in a coping mechanism that is addictive or degenerative or things that deteriorate your character or your trust in yourself or things like that, then you're going to slide. When you adapt your coping mechanisms to be constructive, then you're going to, like you said, you're going to outrun your depression. Well, you can outrun your boredom. You can outrun your cravings. You can outrun your guilt, right? Like if you create habits and coping mechanisms that are constructive and productive, then that's going to be a really big key.
Robert Newman:
Yeah, I had a friend of mine that, because she always is a great girl and she used to have five or six things going on all at one time, but she always had a problem that she was trying to solve over her family or this or that. She got on Facebook one day and she says, oh, some little something about some problem that she had. I mean, it was kind of like, I'm like, and I told her, I said, "You should get a tiger and put it in your front yard," right?" She said, "What's that going to do," and I said, "Well, you won't be worried about that little piddly problem anymore. [inaudible 00:35:01] get in and out of your house."
Speaker 2:
Let's put it in perspective here. Yeah. That's funny.
Robert Newman:
"Listen, you don't have enough problems. Maybe you figure out a good, cool problem that you can have. Like, how am I going to buy that Mercedes-Benz over there?" "Okay, let solve that problem instead of worrying about this other one over there."
Speaker 2:
Yeah. Oh, that's so funny. Yep. Keep things in perspective. That's awesome. Oh, Robert, it's been delightful talking with you. I really appreciate you coming on the show to sharing your insights and your experience. I want to honor you for how you've healed your life and being able to show up now to be an example of somebody who has been able to recover from this, from your addiction.
Robert Newman:
Thank you.
Speaker 2:
I appreciate that a lot, and in sharing your insights to give us encouragement, I really, really appreciate that. Tell us where we can find you and learn more about you.
Robert Newman:
My number you can call me at (866) 989-4499. That's my hotline that I know by heart. I have a website it's Newmaninterventions.com. N-E-W-M-A-N interventions.com, and then we also have another thing that we're doing. It's called Angel Life and Sober Coaching, where we help people that either have completed a program, or maybe they're not quite in need … I mean, they're on the verge of, who might need some just life coaching. We actually started that and that could we that's angellifecoaches.org. We've got a couple of different ways to … We just want to … People can reach out and ask questions. We're here to help somebody. We have all kinds of resources for people that are very free or inexpensive, so [inaudible 00:36:44].
Speaker 2:
Awesome. Awesome. Awesome. Also, I have a family leadership toolbox that I have available for all of my listeners. Robert has a gift he's contributing to the toolbox called the 25 Tips for Successful Intervention. Will you tell us a little bit about that, Robert?
Robert Newman:
That actually is … Thank you. It basically is what I exactly I go over with the family as I sit down with them before we do an intervention, and there's a lot of different things that you need to consider, but these 25 tips are just an over … People go, "I'm going to go do an intervention on my uncle." "Okay. Do you have a treatment program lined up?" "Well, no, we don't." "Okay. Well, let's do that first." Basically, this is designed to lay it all out to where when we do go talk to our uncle, all we got to do is get him to say yes. Every problem that he's going to come up with is why he can't go we're going to have already solved for him, and all we got to do is say, "You know what? Listen, we already know when the plane flight's leaving or everything's laid out for you. Here's the itinerary. Let's go," so that's what the 25 tips is for."
Speaker 2:
Nice. Awesome. Well, I'm excited to share that with my audience and you can get that inside of the toolbox. Thank you so much for that gift. I really appreciate it.
Robert Newman:
You're very welcome.
Speaker 2:
Awesome. Thank you so much for coming on this show, Robert, it was really delightful to talk with you.
Robert Newman:
Thank you. Thank you.
Jodi Chaffi:
Thank you, Family Culture Hacker for tuning in to the Family Culture Movement. I have so much fun creating these shows and having these discussions because I know that it is what is going to help us shift our vision towards a family culture of intentionality, trust, sufficiency, and growth. Thank you for being part of this movement. Help more people be part of this movement and find this podcast by liking and sharing and rating and reviewing the podcast and going on social media and finding me there. You can connect with me @FamilyCulturePodcast on Facebook and Instagram and @JodiChaffi everywhere on all social media platforms. Thank you again for being here and remember that if you want to change the world, go home and love your families.